Which Tiny House should I buy?
The agony of choice
Play it safe
Look for the Trust Badge!
If you see the Trust Badge from the Tiny Living Alliance on an online presence or email signature from a Tiny House company, then you can assume that this company is trustworthy. It has undergone our strict certification process.


Go Via US
Find the right company
Looking for the right company that can build your tiny house? Tiny Living Alliance puts an end to the time-consuming search for companies in the Tiny Living industry. It's easy and quick to find the factory that will build your new home. Simply sent us your request and receive free offers from our certified members.
CHECK BEFORE SELECT
How does the Trust Badge work?

Check the Badge
The Tiny Living Alliance Trust Badge can be found on the website of every trustworthy and transparent company in the tiny living industry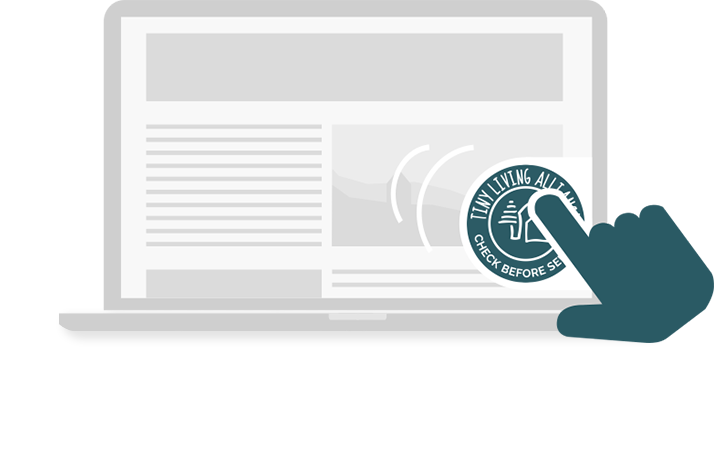 Select the Badge
Our Trust Badge is always clickable and will show you the actual status of this company. Just Check before Select!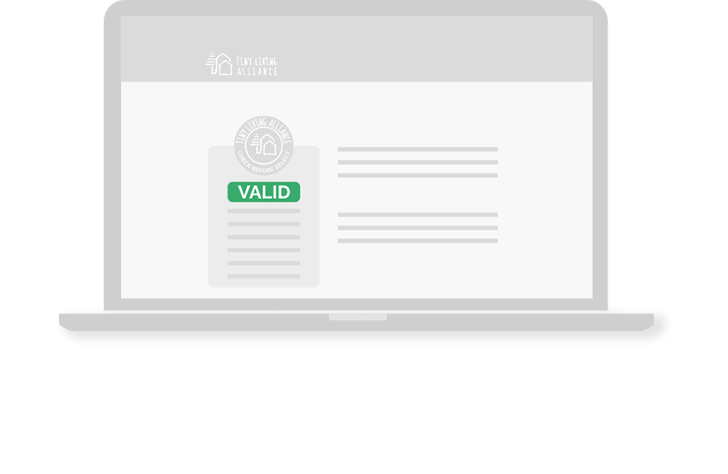 Verify the Badge
You will be redirected to the Tiny Living Alliance company page where you can see the updated information from this company
365 days
---
Help and support
20+
---
Countries represented
Stay up to date
News from Tiny House companies
The Tiny Living Alliance shows you the latest news from Tiny House companies. About upcoming or new Tiny Houses, the latest exhibition and workshops, as well as information about the Tiny House Movement.
🏡 Dreaming of a unique tiny house project? 🌟...
🏡 Dreaming of a unique tiny house project? 🌟 Look no further! 🚚 Whether it is a tiny house on wheels, a washhouse, or a module home, Berghaus Tiny House is your go-to partner for turning your vision into reality! 💡✨ . . . We believe that every idea deserves to be shared, and we are here to make it real.
FOLLOW US tinylivingnews
Article translated into english
Photos from Brette Haus's post
The history of folding houses from the Renaissance to our days. Let's continue to dive into the history of portable and folding houses and structures. Scroll through the images and get acquainted with interesting facts and projects. In conclusion we can say that in recent decades, there has been a trend towards reducing construction timelines, especially in low-rise building construction. Since 2010, numerous patents have been granted for houses that can transform for transport. On Friday we will publish the last post where we will tell our vision of the future of this industry . . . . . .
FOLLOW US tinylivingnews
Article translated into english
Photos from Greencube majatehas's post
The houses we produce are used for a variety of purposes. Our buildings are mainly used as country houses, outbuildings or sauna houses. Compared to conventional site-built construction, Greencube houses are built in Lihula. The houses are then brought to the site by special transport. All buildings are insulated and designed for year-round use. Pictured is our new Greencube Piret ✅❤️🏡 More information about the building on the website! ✅ Floor space 40m2, floor space on two floors from 60m2 in total. Price from 51900€! Wishing you a beautiful autumn, Greencube team 🍁🍂🍁🍄🌾🦔
FOLLOW US tinylivingnews
Article translated into english