Quality mark

The Tiny Living Alliance declares that its member may use the Tiny Living Alliance Certificate. This means that Vagabond Haven is certified as a company of the Tiny House industry. The way of working and the conditions used for the certification are in accordance with the criteria of the Tiny Living Alliance. The (re-)certification takes place annually.
Request A Quote
With the Tiny Living Alliance, Quick & Easy form, you will find your Tiny House without any hassle. Just get a quote from Vagabond Haven for your dream Tiny House.
GET Rewards
Receive more benefits from trusted Tiny House companies from the Tiny Living Alliance.
Customer reviews


Eva Charlotte Wetzler: My husband and I bought a tiny house at Vagabond Haven and are very happy with our house. Vagabond Haven offers the possibility to design your tiny house according to your personal wishes with good materials, in high quality craftsmanship and at a reasonable price. During the entire buying and ordering process, we felt very well accompanied, i.e. we were listened to, we felt responsible for advice and all processes were made transparent for us. It was noticeable that at Vagabond Haven they put a lot of passion into their work and that, for ideal reasons, they want to offer a good product that makes people happy. We would do it again anytime, we can only recommend everyone to buy a tiny house at Vagabond Haven!
2021-03-02 — 10 months ago

Suse Smith: If you want the most beneficial lifestyle and living style, then buy a house here. And the best thing is also at -15 degrees in winter you feel wonderful at home ... super cuddly + warm feet
2021-03-01 — 10 months ago

Svenja K: My lovely Tiny House on Wheels 'Petersilie' was built by what is today Vagabond Haven. I truly enjoyed the process of discussing about my ideas of how to live my autobiographic research project 'Textile Farming' and how to design, plan and build the appropriate environment for it. For me Vagabond Haven was the perfect choice because of the low waiting time, the consultations and the freedom to be involved in the processes. I am very happy with the result and therefore can highly recommend Vagabond Haven as a competent company which works conscientious and passionate.
2019-07-01 — 2 years ago
Portfolio
Currently we have no Tiny House listed in our Tiny House catalogue of Vagabond Haven. You can also view all Tiny Houses from trusted Tiny House companies.
Interesting news
DO YOU WANT TO BE OUR NEW CUSTOMER MANAGER? 😊 Read more...
DO YOU WANT TO BE OUR NEW CUSTOMER MANAGER? 😊 Read more and apply:
FOLLOW US tinylivingnews
Article translated into english
Photos from Vagabond Haven's post
We also have one Porto left for delivery right away 💃 So if you are looking for a spacious tiny house to buy right now, look no further! 😍 Swipe for all details and don't hesitate to get in touch with us 👍
FOLLOW US tinylivingnews
Article translated into english
About
We want to create a freer form of living that is economically and environmentally more sustainable. Vagabond Haven is motivated by a deep love for nature, freedom and adventure – what we call the "vagabond spirit". We strive to build Scandinavia's most economical mobile houses. Spend your time and money on other fun things instead. All our houses are designed by architects and built using only the best available environmentally friendly materials. Together with you, we create a home that suits your wishes, needs and your budget – from unfurnished houses to fully equipped off-grid solutions. Would you like to move your house on a platform, a trailer or a raft? You choose. We also believe in community and collaboration. That is why we work together with three fantastic partners who share our values and our vision: VMS Timber, TimberArt and Aurora Company. Together we build houses in three different sizes and prices classes ranging from 10 – 40 sqm with different advantages in regards to mobility, adaptability, and cost.

Vagabond Haven
Hågavägen 50
75263 Uppsala
Sweden
Foundation & Trailer
English, Danish, German, Finnish, Norwegian, Swedish
EU
10.000,00 EUR +
Tell your friends
The Perfect Service
Tiny Living Alliance Services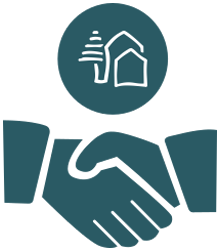 Tiny House
Get in contact with verified and trustworthy Tiny House companies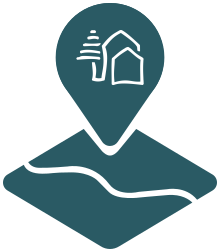 Property
Find (inter)national the right property or place for your Tiny House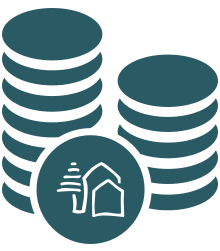 Financing
Our partners will offer the best conditions to finance your Tiny House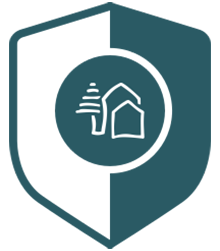 Protection
Maximum protection and security when you buy your Tiny House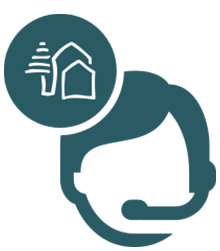 Support
We stand behind you and our members to support you along the way