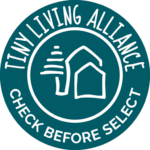 The Tiny Housing Co.
| | |
| --- | --- |
| Status: | VERIFIED |
| Recertification: | 2023-01-15 |
| Certificate nr.: | 32003113 |
Quality mark
The Tiny Living Alliance declares that its member may use the Tiny Living Alliance Certificate. This means that The Tiny Housing Co. is certified as a company of the Tiny House industry. The way of working and the conditions used for the certification are in accordance with the criteria of the Tiny Living Alliance. The (re-)certification takes place annually.
Request A Quote
With the Tiny Living Alliance, Quick & Easy form, you will find your Tiny House without any hassle. Just get a quote from The Tiny Housing Co. for your dream Tiny House.
GET Rewards
Receive more benefits from trusted Tiny House companies from the Tiny Living Alliance.
Interesting news
Timeline photos
Our brand new concept model; yet to be named, it boasts a whole load of fun little features, namely an 'upside down' bedroom / living room area. Some people don't have the luxury of the full-sized tiny house, so we've shrunk it down to allow a snug bedroom with a living space above which doesn't feel cramped at all. It also comes with a decent sized kitchen, big enough for all your needs, a handy breakfast bar come desk for those looking to work from home. You'll find the bathroom doesn't lack for anything, with a lovely shower, vanity & composting toilet. We've even managed to tuck in storage above the door to the bathroom in a little nook area, plus a floor to ceiling height wardrobe. Not bad, eh? What do you like about this design? What would you want from it? Let us know your thoughts in the comments & keep an eye out for the other pictures this week!
FOLLOW US tinylivingnews
Article translated into english
Photos from The Tiny Housing Co's post
👉 Attention! Looking to get yourself a bit of Tiny House Life? Well, the time has come! We're now able to offer a one off concept model; the Nene, at a superb price of £34,779 - delivery is included - first come first served! 🚛 The 7m x 2.55 x 4.2m tiny house comes with EVERYTHING you need to live well. - Fully kitted out kitchen with electric oven, hob, extractor fan & fridge / freezer combo. - Woodburning stove to stay toasty on these cold days - Wet room bathroom w/ vanity & composting toilet - Large loft that can fit a king-size bed in & plenty of built-in storage - Breakfast bar ready for meals or working from home - Steel frame construction & high U-value PIR Insulation - 63amp hookup to run all of your electricity needs - Water inlet with a 70L tank & direct hose feed to connect to an external watersource - Not to mention a full 2500w solar array on the roof with an all-in-one inverter and 4x 105ah batteries. - It's non-towable as there was an issue with the trailer, so it's perfect for those looking to have it in place for the long term. Check out the photos - we think it's just lovely! If you're interested in getting your hands on the Nene, then get in touch today to reserve it -
FOLLOW US tinylivingnews
Article translated into english
About
At The Tiny Housing Co, we believe there shouldn't be a compromise between quality living and affordability. We work tirelessly to ensure our homes are highly insulative, are built to the highest standards, are designed with off-grid living in mind, and all at an affordable price. Not only do we build amasing tiny houses, but they also come with a smile and a bucket load of support as we can help with planning, guides on living off-grid and loan planning for your tiny house and so much more!
The Tiny Housing Co.
Unit 5a Reids Estate, Welford Road, Long Marston
CV37 8RA Stratford-upon-Avon
United Kingdom
Foundation & Trailer
Worldwide
English
Tell your friends
The Perfect Service
Tiny Living Alliance Services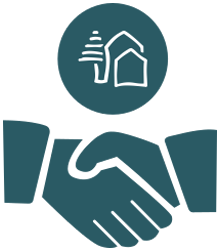 Tiny House
Get in contact with verified and trustworthy Tiny House companies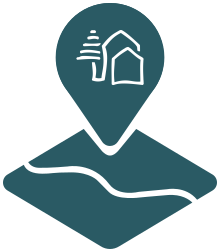 Property
Find (inter)national the right property or place for your Tiny House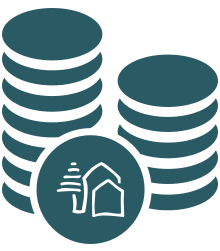 Financing
Our partners will offer the best conditions to finance your Tiny House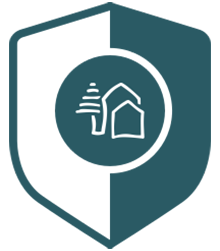 Protection
Maximum protection and security when you buy your Tiny House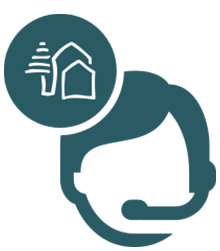 Support
We stand behind you and our members to support you along the way