Quality mark


The Tiny Living Alliance declares that its member may use the Tiny Living Alliance Certificate. This means that QUADRAPOL is certified as a company of the Tiny House industry. The way of working and the conditions used for the certification are in accordance with the criteria of the Tiny Living Alliance. The (re-)certification takes place annually.
Request A Quote
With the Tiny Living Alliance, Quick & Easy form, you will find your Tiny House without any hassle. Just get a quote from QUADRAPOL for your dream Tiny House.
GET Rewards
Receive more benefits from trusted Tiny House companies from the Tiny Living Alliance.
Portfolio
Currently we have no Tiny House listed in our Tiny House catalogue of QUADRAPOL. You can also view all Tiny Houses from trusted Tiny House companies.
Interesting news
Photos from Quadrapol - Wooden Habitat Designer's post
The Quadrapol autonomous Tiny House: carbon neutrality and respect for the environment 🌿 💚 Preserving the planet and getting closer to nature has always been at the heart of our commitments. Living in a Tiny House or a small autonomous wooden habitat is opting for an ecological and environmentally friendly lifestyle. Consuming what is necessary, while respecting what our planet offers us, allows us to significantly reduce the resources used on a daily basis and therefore, our environmental impact. At Quadrapol, all our wooden habitats can be equipped with energy ⚡ and water autonomy options 💧 . A way to take care of nature, while gaining freedom. 📷 Cedric's lovely autonomous Tiny House ▶️ To learn more about our autonomy solutions:
"FOLLOW US tinylivingnews"
"Article translated into english"
Photos from Quadrapol - Wooden Habitat Designer's post
✨ Twenty Lodge Garden Studio ✨ Our Twenty is the perfect solution to quickly build a functional and adaptable space in your garden, without building permits! Install this timber frame extension next to your house or on your property and use it as a guest or teenage bedroom, workshop, library, gym, office or even pool house! In a beautiful space of 17m2 living space, Twenty Lodge offers: ✅ A large and bright living room that can accommodate a double bed 🌞 ✅ An open and functional kitchen 🍳 ✅ An equipped shower room 🚿 All our wooden habitats are built with quality materials and wood exclusively from sustainably managed forests 🌲, in order to preserve the nature that surrounds us 🌎. 🌟 Take advantage of our current offers and promotions! 🌟 Our display model is currently on sale in Carpentras, more information here : Or take advantage of our back-to-school offer, with a discount of 1,000€ including tax for an order placed before September 18!
"FOLLOW US tinylivingnews"
"Article translated into english"
About
Quadrapol is a Polish-French builder of timber frame and nano houses since 2008. We built our first tiny house in 2014, which makes us an experienced company. We are passionate about woodworking and environmental preservation. Working for the democratization of healthy housing with a negative carbon footprint is a true vocation for us. We do everything we can to offer our customers high-quality tiny houses, garden studios and wooden chalets, using carefully selected materials. The wood we use comes exclusively from sustainably managed forests. For insulation, we use wood wool. We use high-quality European materials for the construction of our nano-dwellings: German-made rain and vapour barriers, wood wool, Legrand electrical equipment, Victron autonomy solutions, etc. Thanks to our know-how and experience, we can offer our customers self-sufficient water and energy solutions, allowing them to live as close to nature as possible, consuming only what is necessary and respecting the environment.


QUADRAPOL
160 Rue Lawrence Durerell
84140 Avignon
France
Foundation & Trailer
English, French, Polish
EU
from 40.000,00 €
Tell your friends
The Perfect Service
Tiny Living Alliance Services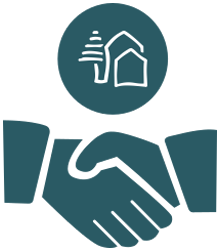 Tiny House
Get in contact with verified and trustworthy Tiny House companies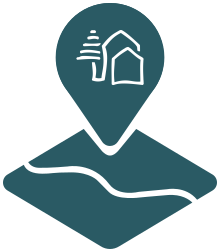 Property
Find (inter)national the right property or place for your Tiny House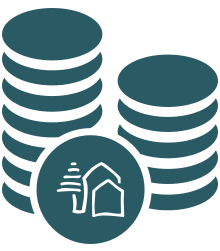 Financing
Our independent partners will offer the best conditions for financing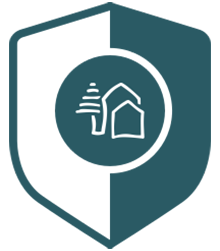 Protection
Maximum protection and security when you buy your Tiny House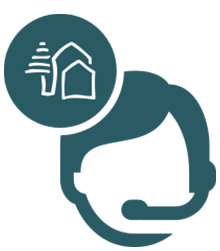 Support
We stand behind you and our members to support you along the way