Quality mark

The Tiny Living Alliance declares that its member Ma Petite Maison is currently in process of (re-) certification. This means that the Tiny Living Alliance is checking that the way of working and the conditions used for certification meet the criteria of the Tiny Living Alliance. The (re-) certification takes place annually.
Request A Quote
With the Tiny Living Alliance, Quick & Easy form, you will find your Tiny House without any hassle. Just get a quote from Ma Petite Maison for your dream Tiny House.
GET Rewards
Receive more benefits from trusted Tiny House companies from the Tiny Living Alliance.
Customer reviews


Jennyfer Perdigon: "Very professional team, attentive, who accompanied me from A to Z in my project. A real relief for me, thank you! »
2022-02-23 — 4 months ago

Louise Chabanel: Thank you to the entire Ma Petite Maison team for supporting my Tiny house project from start to finish! Professional team attentive to needs. The big plus: being able to count on the expertise of their partners in town planning, energy autonomy, etc. This is so important for tiny projects !!
2021-11-25 — 7 months ago

dominique rugani: Welcoming team attentive to the needs of its customers.
2021-11-12 — 7 months ago
Portfolio
Currently we have no Tiny House listed in our Tiny House catalogue of Ma Petite Maison. You can also view all Tiny Houses from trusted Tiny House companies.
Interesting news
Photos from Ma Petite Maison's post
Hello 2023 ✨ Our first newsletter has been sent to your mailboxes ✉ . It's the first time we're getting back in touch with you since we took over the MPM brand and its social networks. It's time to put some life back into this community 😄 . For those who didn't get it, here's a little recap : . 1. The small company located in Savoie, in Tresserve, has closed 2. There are no more domes, but different styles and sizes of wood frame tiny houses (with and without axles). 3. Democratize ecological housing more efficiently, with more impact 4. We don't give up on individual projects though . . . .
FOLLOW US tinylivingnews
Article translated into english
Description
Ma Petite Maison has existed since 2013. It was created by an architect exploring new ways of living closer to nature and responding to societal needs related to housing and ecology. Ma Petite Maison built one of the first Tiny Houses in France. After having developed the company through a complete range of ecological and economical habitats, the founder wished to start a new project and therefore passed the torch. A few years later, the company is returning to the roots of its raison d'être by refocusing its activity on supporting an ecological transition through the promotion of dignified, decent and environmentally friendly housing. Arnaud and Côme, the new directors of the company, have strong values linked to the environment as well as to the family and the well-being of all. Having worked for many years in the automotive industry, they learned the notions of efficiency and precision. It was obvious to them, after their time in one of the most polluting industries in the world, that they should participate in their own way in the improvement of our human and ecological living conditions.From Savoie, we distribute today a diversified offer of atypical, original and ecological housing models in which everyone can find their happiness. Our professional and passionate team is ready to listen to each and every one of you to offer comfortable and high quality spaces that invite you to return to your roots, closer to nature. From the tiny house, to the nano habitat, through the domes, we want to invite you to "push the door" to discover our small habitats with great assets

Ma Petite Maison
7 chemin de Pierre Morte
73100 Tresserve
France
Foundation & Trailer
English, French
EU
from 40.000,00 €
Tell your friends
The Perfect Service
Tiny Living Alliance Services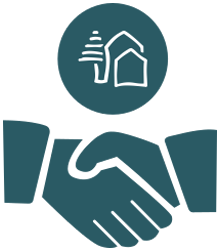 Tiny House
Get in contact with verified and trustworthy Tiny House companies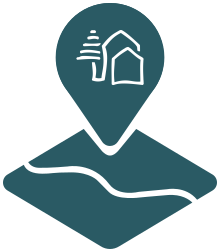 Property
Find (inter)national the right property or place for your Tiny House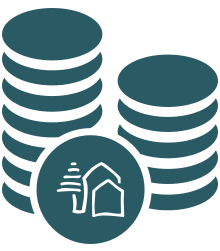 Financing
Our independent partners will offer the best conditions for financing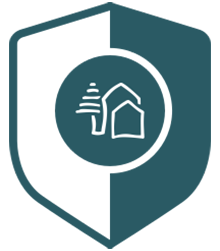 Protection
Maximum protection and security when you buy your Tiny House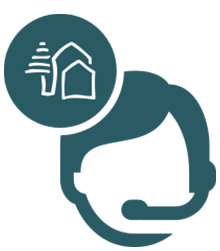 Support
We stand behind you and our members to support you along the way