Quality mark

The Tiny Living Alliance declares that its member KOLELIBA LTD. is currently in process of (re-) certification. This means that the Tiny Living Alliance is checking that the way of working and the conditions used for certification meet the criteria of the Tiny Living Alliance. The (re-) certification takes place annually.
Request A Quote
With the Tiny Living Alliance, Quick & Easy form, you will find your Tiny House without any hassle. Just get a quote from KOLELIBA LTD. for your dream Tiny House.
GET Rewards
Receive more benefits from trusted Tiny House companies from the Tiny Living Alliance.
Customer reviews


Jana Tepe: Koleliba built a wonderful tiny house for us which is now located next to the German North Sea. We can absolutely recommend their work. They are very customer-centric, creative, solution-oriented and friendly :-).
2021-11-22 — 7 months ago

Dimitar Genev: Super creative company, with world class professionals. If you are looking for a tiny house or any alternative outdoor place to live in, I totally recomend Koleliba.
2021-11-02 — 8 months ago
Portfolio
Currently we have no Tiny House listed in our Tiny House catalogue of KOLELIBA LTD.. You can also view all Tiny Houses from trusted Tiny House companies.
Interesting news
Photos from Koleliba tiny houses&mobile homes's post
___Our houses are proudly built in Bulgaria where plenty of views like this one could take your breath away. ___Like many growing economies, there are some bad practices in the field of timber sourcing. Our commitment is to act against those and only use FSC-certified timber so that our kids would see the same forests like we did growing up. ___Building high quality timber tinies starts with the use of good quality, responsibly sourced timber. To ensure the longevity of our tiny houses, we use only FSC certified timber - KVH and C24. ___KVH stands for: kiln-dried, finger-jointed product made of solid softwood which is also strength-graded. These timber profiles also come with strict sizes of the cross section. __C24 is a grade of timber that is also kiln-dried and used in construction products. It is more superior in terms of its properties such as strength, resilience and appearance with very few defects, if any, making it ideal for load-bearing. And finally, ___FSC-certification means that this timber is sourced responsibly. This label contributes to our mission to preserve the forests and ensure they will be thriving in the future. Learn more about our commitment to nature at .
FOLLOW US tinylivingnews
Article translated into english
Koleliba | Blog
___We are starting a new chapter. After all the conversations with you, the online meetings and site visits, there are certain questions and themes that keep coming up over and over again. So, to share with you our knowledge and experience on the topics that interest or mind-boggle you, we decided to start a Blog section on our website. ___ And here it is, our first blog post is out! It is devoted to the first thing that you need to consider when starting your tiny house journey – the trailer. ___ Trailers can be park or mobile, each with their own unique purpose and specifics. There is even a third type - the detachable trailer. ___ Have a read of our new article on types of tiny house trailers and why they matter, to help you make an informed choice when considering what's the best option for your tiny: . ___ And as always, we are here to advise and share with you the experiences we gained through the years. Please comment below on what topics you would like us to talk about next. For more info on trailers and other technical details check out our tech spec page: Dive into the Koleliba blog to learn more and be prepared for your own tiny journey.
FOLLOW US tinylivingnews
Article translated into english
Description
Koleliba* as we called our first tiny house prototype, grew up from being a personal dream chase to a family run brand.Koleliba embodies our response to the invading consumerism that encourages us to always want our homes bigger, better and unnecessary luxurious. Our tiny houses are a step back towards a simpler life without excesses but full of free time, joy and ease. We believe in experiential architecture – an architecture that serves the needs with a focus on giving pleasure to all the senses – touch, sight and even smell. And this is what moves our tiny house design process. Architecture is just the beginning of the building process. We know craftsmanship and physical labour are a crucial part of any innovation. Building tiny means building with a lot of precision and understanding. Limited spaces require creativity and involve complicated overlapping of installations and structure. So we keep learning, keep testing and experimenting to improve ourselves and perform better with each house we built.

KOLELIBA LTD.
ul. Episkop Bosilkov 12
7000 Ruse
Bulgaria
Trailer
English, Bulgarian
EU
from 20.000,00 €
Tell your friends
The Perfect Service
Tiny Living Alliance Services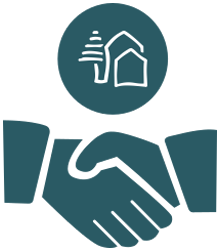 Tiny House
Get in contact with verified and trustworthy Tiny House companies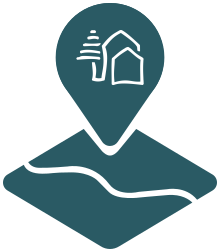 Property
Find (inter)national the right property or place for your Tiny House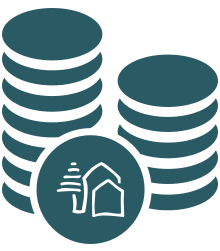 Financing
Our independent partners will offer the best conditions for financing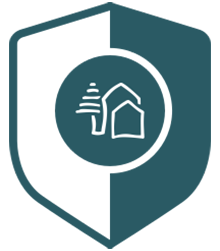 Protection
Maximum protection and security when you buy your Tiny House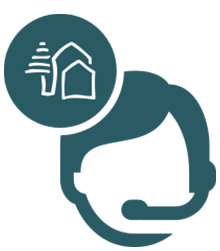 Support
We stand behind you and our members to support you along the way