Quality mark

The Tiny Living Alliance declares that its member may use the Tiny Living Alliance Certificate. This means that KOLELIBA LTD. is certified as a company of the Tiny House industry. The way of working and the conditions used for the certification are in accordance with the criteria of the Tiny Living Alliance. The (re-)certification takes place annually.
Request A Quote
With the Tiny Living Alliance, Quick & Easy form, you will find your Tiny House without any hassle. Just get a quote from KOLELIBA LTD. for your dream Tiny House.
GET Rewards
Receive more benefits from trusted Tiny House companies from the Tiny Living Alliance.
Customer reviews


Jana Tepe: Koleliba built a wonderful tiny house for us which is now located next to the German North Sea. We can absolutely recommend their work. They are very customer-centric, creative, solution-oriented and friendly :-).
2021-11-22 — 7 months ago

Dimitar Genev: Super creative company, with world class professionals. If you are looking for a tiny house or any alternative outdoor place to live in, I totally recomend Koleliba.
2021-11-02 — 8 months ago
Portfolio
Currently we have no Tiny House listed in our Tiny House catalogue of KOLELIBA LTD.. You can also view all Tiny Houses from trusted Tiny House companies.
Interesting news
Koleliba tiny houses x Makita cordless tools
📢 We have just launched our new Youtube channel to share some interesting videos from behind the scenes and of the tinies we build. 🎥 The first tape is quite exciting as it was made as a joint video between us and Makita Bulgaria. A brand we use to ensure the guys in the workshop have the tools needed to work with the highest level of precision. 🏞 Our houses are often being installed in remote natural locations, far from any civilization, and this is exactly why cordless Makita tools are invaluable for us. Special thanks to Makita Bulgaria for being a trusted partner in our tiny house journey. website: Fb page: Building tiny houses means building with the greatest precision in order to squeeze value out of every centimeter. What we do, would not have been possible w...
"FOLLOW US tinylivingnews"
"Article translated into english"
Big steps towards tiny living
We are reposting a blog post from Viliana Dzhartova sharing her experience and first impressions of the tiny house we built for her and her boyfriend a few months ago. It's hard to hide how rewarding it feels to read her words. Thanks Vili! It's a pleasure to work for such lovely clients! Our tiny house just arrived! She is beautiful in every possible way: shape, touch, smell and spirit. Her name is Kolelibka and I am…
"FOLLOW US tinylivingnews"
"Article translated into english"
About
Koleliba* as we called our first tiny house prototype, grew up from being a personal dream chase to a family run brand.Koleliba embodies our response to the invading consumerism that encourages us to always want our homes bigger, better and unnecessary luxurious. Our tiny houses are a step back towards a simpler life without excesses but full of free time, joy and ease. We believe in experiential architecture – an architecture that serves the needs with a focus on giving pleasure to all the senses – touch, sight and even smell. And this is what moves our tiny house design process. Architecture is just the beginning of the building process. We know craftsmanship and physical labour are a crucial part of any innovation. Building tiny means building with a lot of precision and understanding. Limited spaces require creativity and involve complicated overlapping of installations and structure. So we keep learning, keep testing and experimenting to improve ourselves and perform better with each house we built.

KOLELIBA LTD.
ul. Episkop Bosilkov 12
7000 Ruse
Bulgaria
Trailer
English, Bulgarian
EU
from 20.000,00 €
Tell your friends
The Perfect Service
Tiny Living Alliance Services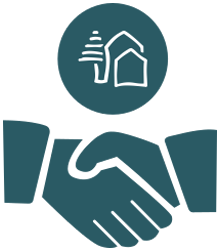 Tiny House
Get in contact with verified and trustworthy Tiny House companies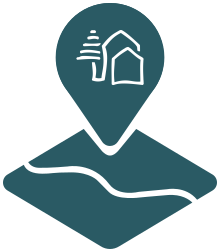 Property
Find (inter)national the right property or place for your Tiny House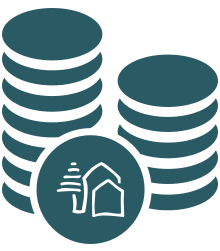 Financing
Our independent partners will offer the best conditions for financing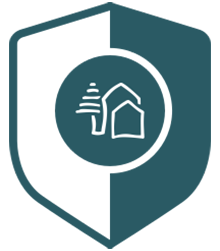 Protection
Maximum protection and security when you buy your Tiny House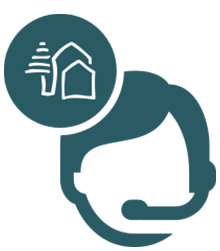 Support
We stand behind you and our members to support you along the way