Quality mark

The Tiny Living Alliance declares that its member ECO TINY HOUSE is currently in process of (re-) certification. This means that the Tiny Living Alliance is checking that the way of working and the conditions used for certification meet the criteria of the Tiny Living Alliance. The (re-) certification takes place annually.
Request A Quote
With the Tiny Living Alliance, Quick & Easy form, you will find your Tiny House without any hassle. Just get a quote from ECO TINY HOUSE for your dream Tiny House.
GET Rewards
Receive more benefits from trusted Tiny House companies from the Tiny Living Alliance.
Customer reviews


Clara Hoffer: Tiny house builders Production, design, materials, advice, services, etc. Everything is on top
2022-08-30 — a month ago

Elena Serban: The tiny houses are much bigger than I expected, the staff is very very kind, and they gave me all the necessary details.
2020-08-14 — 2 years ago

ro bogi: I don't know what they're doing inside, but working on a cigar, I couldn't cheat anyone.
2020-08-07 — 2 years ago
Portfolio
Currently we have no Tiny House listed in our Tiny House catalogue of ECO TINY HOUSE. You can also view all Tiny Houses from trusted Tiny House companies.
Interesting news
Photos from Eco Tiny House's post
Would you give up your current residence and for 20 months just to live and face your daily challenges in a 20-square-meter house in the middle of nature? Well, that is exactly what Szakacs Botond, the CEO of Eco Tiny House did! Boti, father of 2 moved his whole family to a new , where they relearned to value every inch of their surroundings inside and outside as well. 🏡 🔴 On the 26th of November, our hero was a at the TEDx Tîrgu Mureș, where he shared his (tiny) story and with the audience about their 20-month-long journey. Congrats on your outstanding performance, Boti! 👏 Stay tuned dear friends, because as soon as the organizers release the footage, we will share it with you as well! Thanks for the photos, Mariș Cristian Daniel!
"FOLLOW US tinylivingnews"
"Article translated into english"
Photos from Eco Tiny House's post
Nothing compares to a relaxing in a homey space by the sea. 😌 Our partner Tiny SeaSide in offers just that and we are proud to see our tinies in 's first Tiny-House Camp Resort. 📍 Located in the middle of , with a stunning panoramic sea view, the tiny houses are less than 20 meters from the and allow visitors to enjoy a unique experience. Just imagine the impressive sunrises and sunsets one can watch from here! You too can offer your customers a away from home in your camping! Contact us and let's see how we can help you! 👉
"FOLLOW US tinylivingnews"
"Article translated into english"
About
Eco Tiny House was founded in 2017 by engineer Szakács Botond with the cooperation of Antoine Dussenne. In 2019 they decided to continue on separate ways. Antoine's started to build static houses through his new company Modulary in Romania. Eco Tiny House continues to focus on mobile houses led by CEO Szakacs Botond. Eco Tiny House it's not just a house, it's a value and future. Living in a small space with a big heart it's a new lifestyle. Life always begins with one step outside of your comfort zone. Our teamwork helps us to grow every day and deliver happiness and smile on people's faces.

ECO TINY HOUSE
Street Leliceni 68
530190 Miercurea Ciuc
Romania
Foundation & Trailer
English, Hungarian, Romanian
Worldwide
from 30.000,00 €
Tell your friends
The Perfect Service
Tiny Living Alliance Services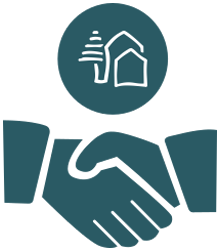 Tiny House
Get in contact with verified and trustworthy Tiny House companies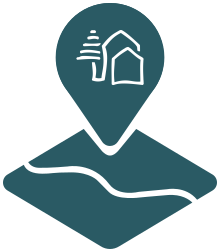 Property
Find (inter)national the right property or place for your Tiny House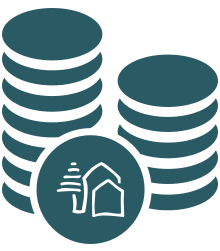 Financing
Our independent partners will offer the best conditions for financing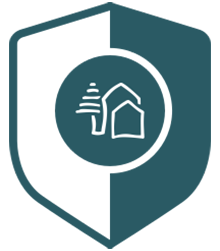 Protection
Maximum protection and security when you buy your Tiny House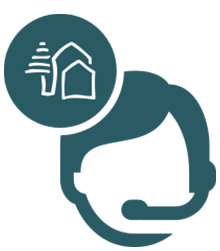 Support
We stand behind you and our members to support you along the way